To shoot or not to shoot: that is the question
The day before we left for Lanzarote we had a full recording day for a new tv-program: Sex Tape. It's a fairly new format, exclusively created for Discovery+, a new video on demand platform. For one of the episodes we were chosen to be one of the three participating couples. Every couple had to film themselves in intimate and less intimate settings. Of course the question arose: what to shoot? Anyway, that footage was being showed, together with the footage of the other two couples. We were asked to give comment on each other by the two hosts of Sex Tape: the Netherland's best known pornstar, Bobbi Eden, together with a professional relationship therapist. Challenging to make a tv-appereance regarding such a delicate subject? Well, apparantly not for me. But the way Joyce responded was kinda surprising…


We got two weeks to shoot the necessary footage. But before we were able to start at all, we had to think of what to shoot at all? What could give an accurate insight to our intimate life? An intimate life of which we think differs from most couples. Sex Tape wants to give an insight in couple's intimate life, but not only limited to the bedroom. On that point we totally agree with the program: intimacy between couples is way more than just sex. We just have to be more conscious about it. So we recorded how we celebrated new year's eve with just the two of us. How we were playing our favourite boardgame, and how I was cooking in Joyce's presence. Footage was also made from us telling stuff about each other. I hear you thinking: that's nice and all, but where comes the juicy part? Just be a little patient, my dear reader, we're getting there.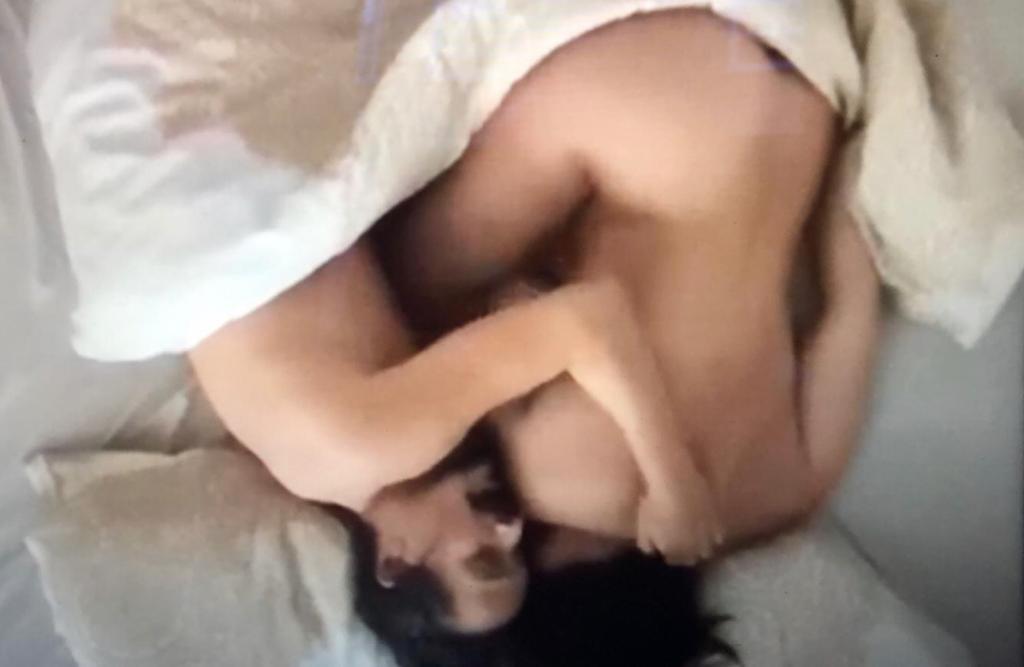 An intimate moment…shot from above 
A challenge within a challenge
When it came to shooting the intimate footage, it was clear for us from the beginning: it should be tasteful and as authentic as possible. I came up with the idea of mounting the camera right above our bed. Okay, that was the easy part. But there was no director that said: 'Camera; action!'. We were allowed to be our own directors. But we were nót allowed to be our own editors! Nope, all footage was streamed directly to the edit-room in the studio in Hilversum. No mercy for f*ck ups or other bloopers. So much for brutal spontanity… With this in mind it became a bit more challenging. Because let's be honest: who ever got his intimate life filmed, with the chance of being broadcasted on tv?! Sure, genitals would be blurred, but stil…. During our conscious love making we hardly use any words. And we don't go through the standard positions either. So there was another, more practical challenge: how to explain this all to the viewers, while keeping it authentic as possible, but limiting the words? Well, there was no other solution than every now and then have a 'spontanious' little talk, while lying between the sheets. We're very curious ourselves if and how this works for those who are watching….
Being bold or being chicken!
Without too much words beforehand, and with the slogan of a big sportsbrand in mind, we just did it. Trying to get into our normal flow of intimacy. Of our way of having conscious sex. As always we took our time, which has become our second nature in bed. No goals, just enjoying every touch, every motion to the fullest. As Joyce being the introvert, and me being the extravert of the two of us, I started mostly the talking. And where I started to feel comfortable, I could feel Joyce having some trouble with it. Nevertheless: it was time to get a little bold. But every time I slowly removed the sheets downwards, in order to show some more skin, she pulled them up again. After repetedly doing so I actually started to feel a bit sorry for her. Instead of a temple tiger, I turned out to be lying in bed with a chicken. Who would have thought that!? Joyce Bosch, a professional bodyworker, master of her own sexuality, in my eyes a true veteran when it comes to these things; she just could not let go. Letting go of the camera above her head, that was transmitting all images directly through. Letting go of the fact that she nééded to talk. Letting go of images needing to be looking authentic. But when I finally turned off the camera, the temple tiger was turned on again. For quite some time it remained restless in the jungle…
Funny and emotional moments also pass, it's not just about sex. "
But to a large extent of course. On every Saturday Sex Tape to stream. So watch on Discovery+, if you feel like …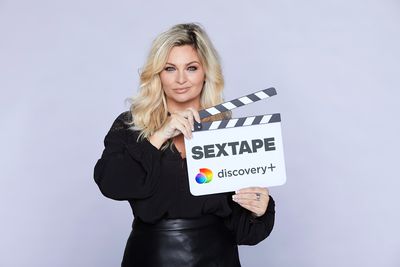 The recording day with the couples turned out to be very interesting. As we expected the three couples were very different from each other. But we must say: everybody had done their utmost best to be couragous. Sharing insights with each other, trying to get an open discussion, it all turned out beautifully. Beautiful was also the comment of Bobbi and her co-host: to their opinion we seem te have it all worked out. Thank you very much! But actually the most beautiful complement we got from one of the other couples. To them we seem to have discovered some secret level of sex. Well, I guess that's another way to put it! But with the help of Discovery+ we were more than happy to unveil this 'secret level of sex'. So far the spoilers. On the 13th of March our episode of Sex Tape will be available on their platform. If you don't have Discovery+, but are curious about 
our little tv-adventure, you might wanna use their free 7 day offer:   

Have fun.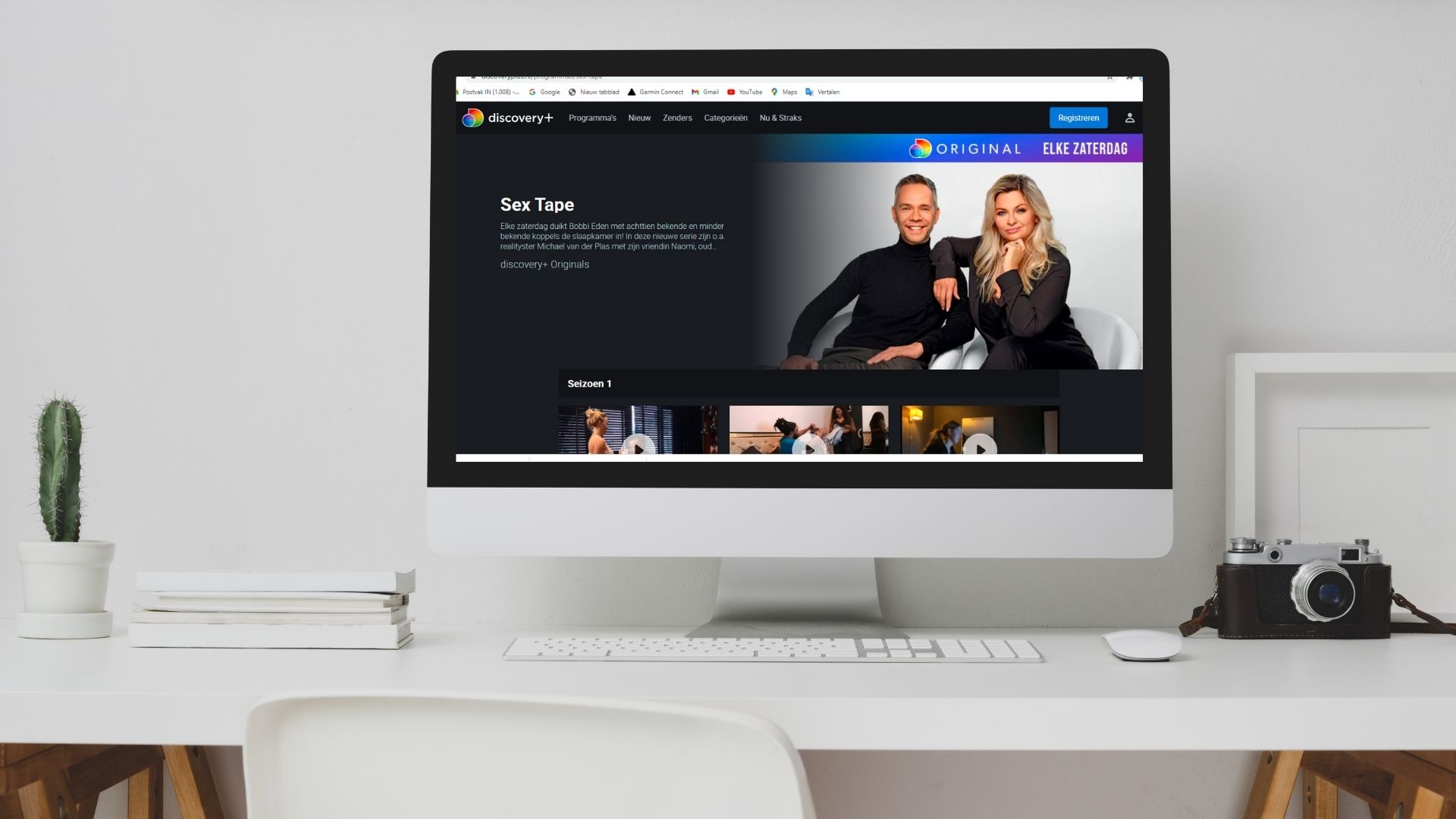 "What do we truely know about the sex life of other couples?
A new program that shows it all..."
Sign up for another episode...